Build My Sportage
Start by selecting a model.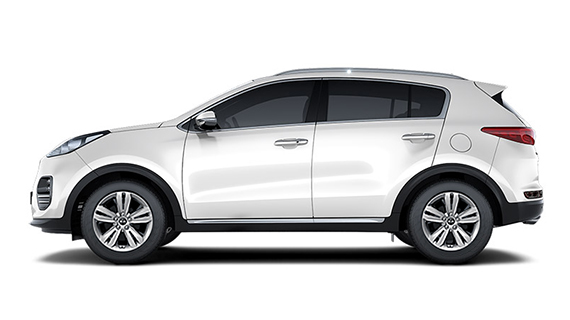 Sportage Si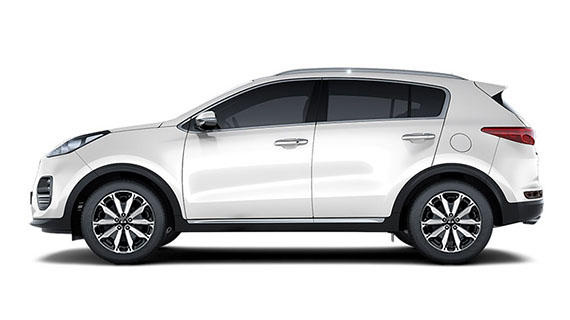 Sportage Si Premium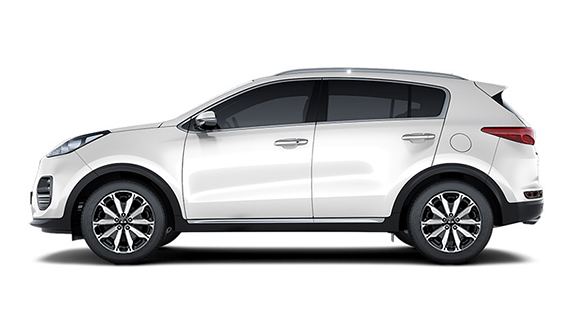 Sportage SLi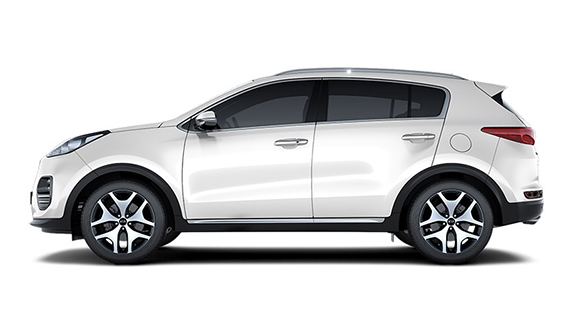 Sportage GT Line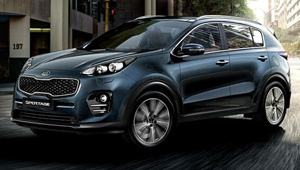 Say Hello to All-New Style
Style has always been second nature to the Sportage. Taut, strong body crease define the front and side surfaces of the vehicle. Its heightened belt-line lends to a dynamic always on-the-go stance, even when sitting still. We all want to stand out and be seen as different from the crowd. With its sleek, bold lines and sporty panache, the revolutionary Sportage is an SUV you can be more than proud to drive.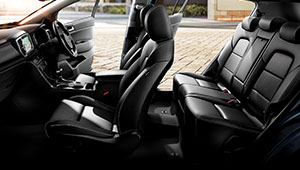 Say Hello to Premium Finishes
Once inside the cabin of the Kia Sportage, you'll be greeted with the design, quality and style you've come to expect from Kia. A soft touch dashboard trim, large 7.0" LCD screen and purposeful Sportage spaces feature on all models. There's even an option for grey two-tone interior trim on GT Line models, which further adds to the aura of sophistication.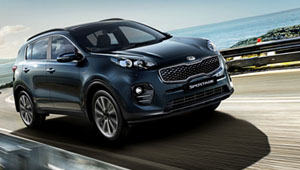 Performance
The Kia Sportage has three engines available. A frugal yet powerful 114kW 2.0L petrol engine features on Petrol Si and SLi models. Our latest 136kW 2.4L direct-injection (GDI) engine features on petrol Platinum all-wheel drive models. Available across the range is a 2.0L diesel CRDI engine coupled to an all-wheel drive system. *2.0L Turbo Diesel available across the range with All Wheel Drive only.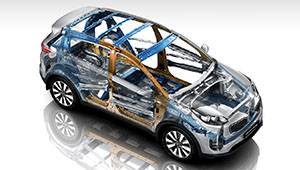 Strength and Safety, hand in hand
Extensive use of Advanced High Strength Steel (AHSS) combined with an extremely well-reinforced chassis design and the trusted hot-stamping process has given birth to the safest and quietest Sportage to date.
Sportage Vehicles for Sale
See vehicles in stock and ready for immediate delivery. More vehicles are frequently added to our stock. Please contact us to find out more.
Sportage Accessories
See all accessories available to enhance and customise your vehicle.
Kia Sportage Interior accessories

Cargo Barrier (Single Position)

Cargo Organiser

Dash Mat

Interior Footwell LED Lighting