All New Cerato Sedan Specials
These are some of our specials January 2019
All New Cerato Sedan
S Manual
Offer ends 31 January
Take the wheel of the stylish all new Cerato Sedan and experience the perfect balance of invigorating performance and next-level technologies.
8 inch touch screen with Android Auto™[B] and Apple CarPlay™[C]
Autonomous Emergency Braking (AEB) with Forward Collision Warning System (FCWS)[S]
Lane Keep Assist (LKA)[S]
Front/Rear parking sensors & Rear View Camera as standard
Things you should know
[A]Offers end 31 January 2019, or while stocks last. Offers available on new vehicles and for private buyers only. Vehicles must be purchased and delivered between 1 January and 31 January 2019. Premium Paint at additional cost. Kia reserves the right to change, supersede or extend these offers.
[B]Android Auto™ connectivity requires compatible Android device. See android.com/intl/en_au/ for more details. Android Auto™ is a registered trademark of Google Inc.
[C]Apple CarPlay™ connectivity requires compatible iOS device. See apple.com.au for more details. Apple CarPlay™ is a registered trademark of Apple Inc.
[S]Safety technologies are supplemental systems and do not replace the need for the driver to exercise care and attention. For more information about Kia's safety systems, please see your local Kia dealer or refer to your Kia vehicle's owner's manual.
[L]Leather appointed seats may comprise of genuine leather, polyurethane and other man-made materials or a combination thereof.
Kia's Unlimited KM 7 Year Warranty. Note: 7 year/150,000km warranty for vehicles used for the following: rental vehicles, hire cars, taxis, courier vehicles, driving school vehicles, security vehicles, bus and tour vehicles. Capped Price Servicing: Maximum payable for specified number of manufacturer's standard scheduled maintenance services up to 7 years or 105,000kms, whichever occurs first. Complimentary Roadside Assistance for the first year. Renewed yearly by completing scheduled maintenance services at Kia Dealerships (up to maximum 7 years). Terms and conditions for Warranty, Capped Price Servicing and Roadside Assistance can be found at www.kia.com/au/service/7-year-warranty.html
Build My All New Cerato Sedan
Start by selecting a model.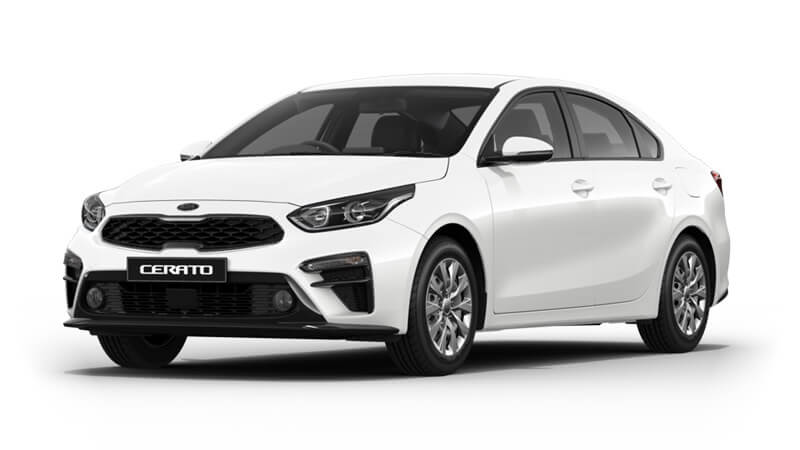 All New Cerato Sedan S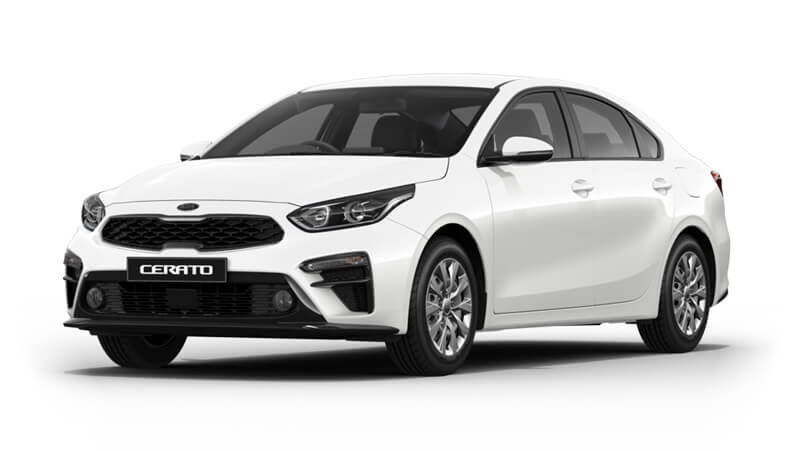 All New Cerato Sedan S with Safety Pack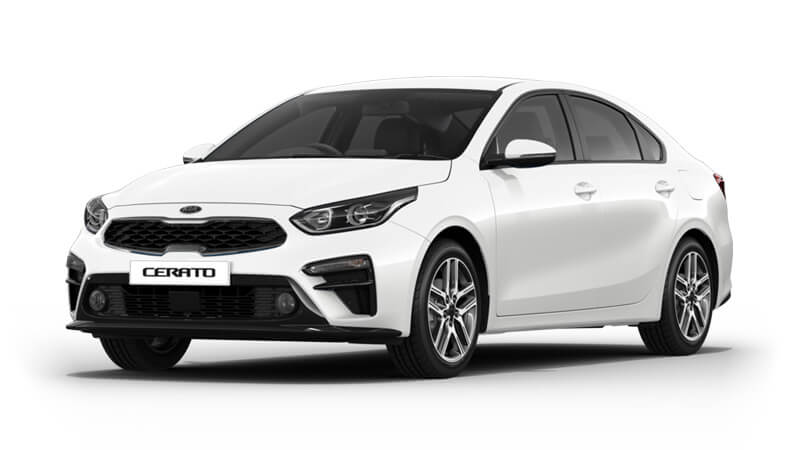 All New Cerato Sedan Sport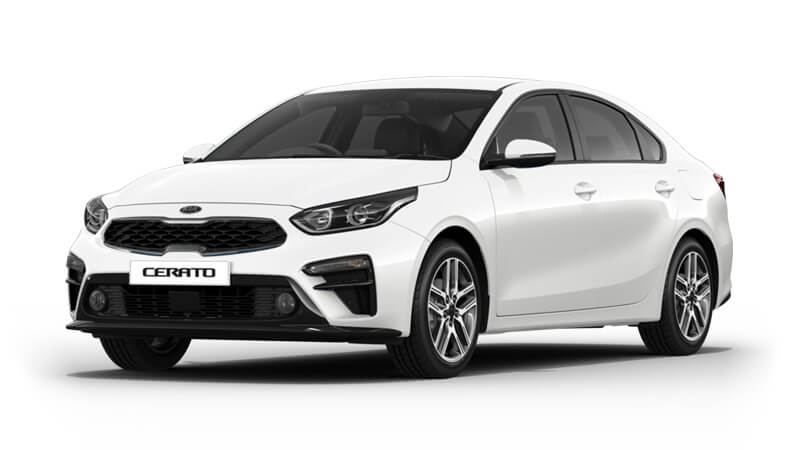 All New Cerato Sedan Sport with Safety Pack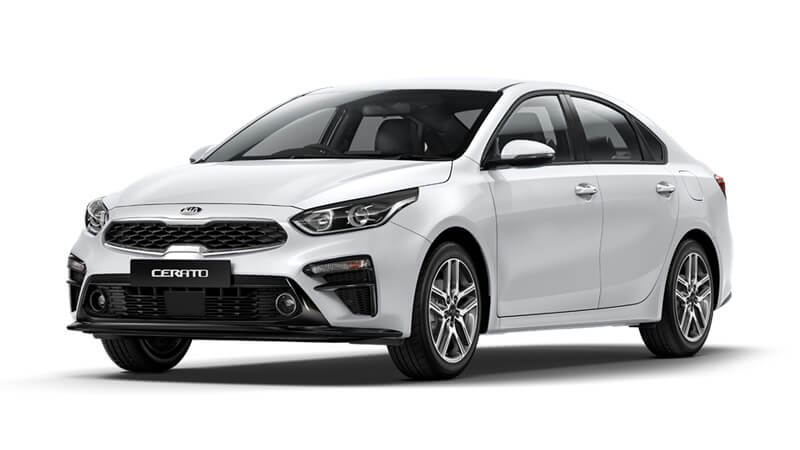 All New Cerato Sedan Sport Plus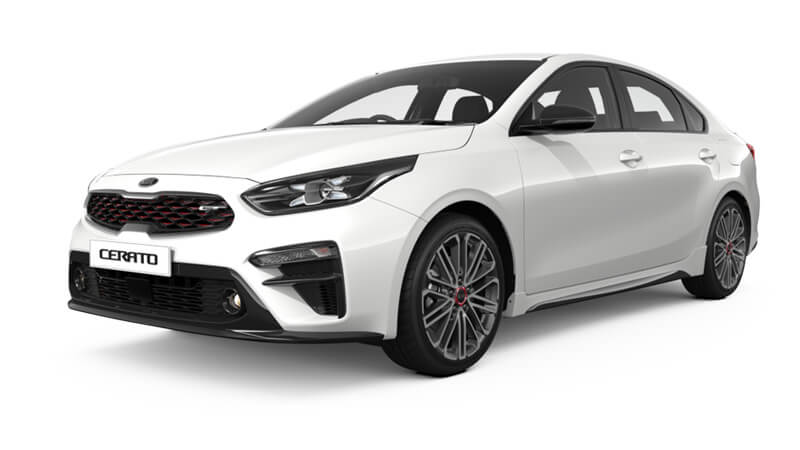 All New Cerato Sedan GT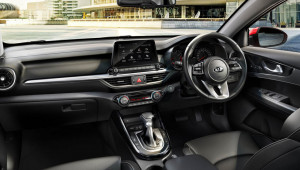 All New Cerato Sedan Is Here
The all new Cerato Sedan has arrived. Start your day feeling invigorated, relaxed and capable of anything. This remarkable sedan delivers inspiring performance, along with the latest driver assistanceand entertainment technologies.
Life just got more interesting.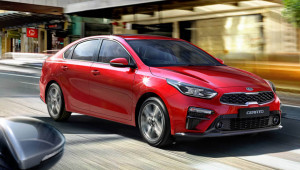 Stunning Details
There are a number of stunning details you'll notice every time you return to your all new Cerato Sedan. The boldly shaped, complex headlamp housings. The intersection of the side contour and the front grille. And how the tail lamps seamlessly blend with the rear. Every line on the all new Cerato Sedan contributes to its winning character.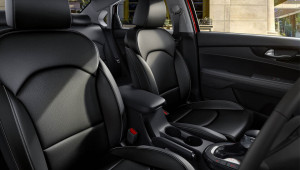 Modern Simplicity
Simplicity is the key to the luxuriousness of the Cerato dashboard. The look is clean throughout, with driver information appearing sparingly on the instrument cluster and floating center monitor. Metallic trim gives a sporty yet sophisticated touch, while sleek lines connect the turbine-inspired air vents at either side.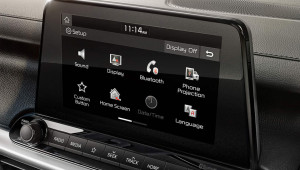 Sophisticated and Spirited
The drive is sophisticated and spirited. In fact, Kia takes great care in engineering a car that caters to our different road surfaces and driving styles. That's why all Kia vehicles are tuned for Australian Conditions.
All New Cerato Sedan Accessories
See all accessories available to enhance and customise your vehicle.
Kia All New Cerato Sedan Exterior accessories

Bonnet Protector Clear

Bonnet Protector Smoked

Cargo Organiser

Headlamp Protectors
All New Cerato Sedan News
Keep up to date with the latest News & Reviews.